The all in one Sales Enablement & Sales Engagement platform that simplifies digital selling and helps you close more deals, faster
Close more deals, faster!
Features that help at every stage of your sales cycle
Replace boring text and bullets with high definition videos, animations, photos, vector graphics and more.
Zoomifier eliminates all the limitations of size and bandwidths so your sales teams can focus on telling your story that inspires buyers.
Increase sales efficiency
A centralized content library and automated workflows ease collaboration between sales and marketing.
Web and mobile apps enable your sales teams to access, present and share your story from anywhere and at any time with ease, even from your CRM.
Accelerate buying decisions
Present rich media content in person or remotely using built-in video conferencing and simulcasting tools.
Share content and accelerate the buyers through their customer journeys with automated content recommendations.
Improve sales performance
With tight integration of design, library, sharing and viewing of content, Zoomifier provides the most powerful platform for capturing buyer's intent.
Real time alerts, graphical visualization of customer journeys and actionable analytics guide sales teams to forecast and close deals with confidence.  
Companies delivering superior sales performance with Zoomifier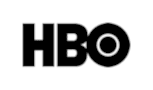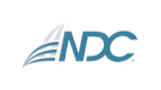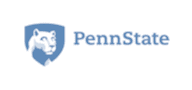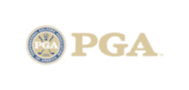 What clients are saying about Zoomifier Sales Enablement
As a business owner I'm always looking for ways to make our company stand out or give us a competitive edge. Zoomifier does both. We love Zoomifier's ability to use video and imagery in a whole new way. And with Sharing and Simulcast built-in — we track engagement and convert more business."
TEC Direct Media
President
We had a fantastic Upfront presentation to the Sales organization and certainly couldn't have done it without all of your help and creative minds. Everyone was blown away by the look and amazing animation. Thank you all again and we are thrilled to be rolling out our Upfront in Zoomifier."
Trade Marketing
VP
So efficient... I'm doing my job better!...More face time with my clients."
Ad Sales Representative
Zoomifier is a tremendous convenience for our sales team. It allows them the flexibility to customize sales content to meet their individual needs and share them with Affiliates over the Internet. Our contacts at Zoomifier are a great resource of support."
Ad Sales Marketing
Senior Director
Zoomifier lets me do more with a smaller team by making everyone more productive. Without Zoomifier, I'd need another employee just to keep up with the demand for presentations."
Brand Development
Executive Director
Zoomifier has made my sales content more effective. Knowing when a client opens a link and how much time they spend on each piece lets me gauge interest and respond appropriately. I can directly attribute revenue to Zoomifier giving me the ability to share information in a meaningful way with clients."
Advertising
Executive Director
CustomShow allows us to deploy iPad presentations in multiple languages to our global sales team. Now we know that everyone is delivering a consistent, high-impact message."
WESTERN UNION
SVP, SALES
I love this application. I wish I had had this for the past 10 years."
Business Development
Manager
We initially purchased CustomShow because it made our presentations look great. Then we discovered how much time it saved our sales team."
TRADE MARKETING
SVP
We initially purchased Zoomifier because it made our presentations look great. Then we discovered how much time it saved our sales team."
TRADE MARKETING
SVP
Why customers choose Zoomifier?
Zoomifier makes it easy to engage with your customers with rich media presentations, powerful content library, built-in video conferencing, automated customer journeys and actionable analytics. Zoomifier helps your sales teams close more deals, faster.
Download Sales Enablement Content Playbook
This practical, do-it-yourself guide will show you how to develop your sales enablement content to engage your target audience and help your sales team close deals faster.
Why should you care? Traditional, product-centric sales collateral and sales presentations no longer engage due to life's constant interruptions and distractions